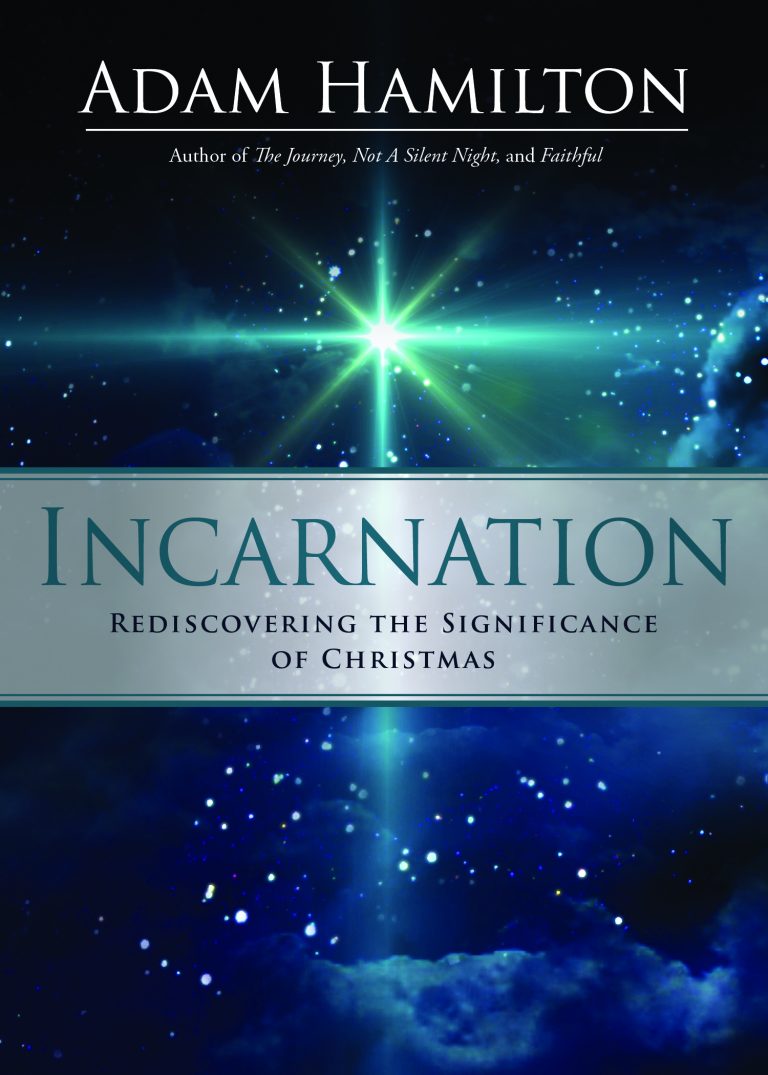 Advent and Christmas 2020 will be substantially different from years past for many of us.   We are aware of the need to experience the hope and joy that comes to us through the infant Christ child.   The Discipleship team and church staff are providing worship experiences and offering a virtual Bible study for groups to engage in during the months of November and December.
We will be focusing on INCARNATION:  Rediscovering the Significance of Christmas and the book and resources provided by Adam Hamilton.  Dr. Roberts will be preaching on this theme and the texts.  A church-wide Bible study will begin on Tuesday, November 17 introducing our theme and Advent Season.  Student and children resources are available.  You are welcome to join this study or choose the study for your own SS class or small group Bible study experience. Materials will be provided and eBooks can be purchased at Cokesbury.com.
Make plans for how you would like to be a part of this Advent journey and contact Rev. Karen Eickhoff of your interest and materials needed.  You can also sign up through SignUpGenius.