The Magnificent Story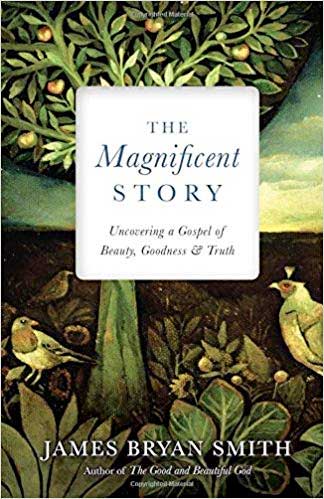 by James Bryan Smith
As Christians we have a shaping story –we call the Gospel.  What is the story you have been told about the gospel?  About God?   About the Christian life?  About Jesus?  About the Cross? About the Trinity?  About yourself?  About Heaven?
Our story is BIG— Our story is the Gospel!
Join us as we study the Gospel this summer in small groups led by staff and lay leaders each Wednesday.
When: Each Wednesday Evening at 6:30pm
Where: Room C303
Weekly Schedule
June 5: Introduction and purchase books
June 19: Chapters 1 and 2
June 26: Chapter 3
July 10: Chapter 4
July 17: Chapter 5
July 24: Chapter 6
July 31: Chapter 7
August 7: Chapter 8
August 14: Chapter 9
How to get the most out of our study:
Prepare and use the notebook or journal provided or create your own. Answer questions and take notes.
Read each chapter thoroughly. Start early each week so you have time to digest it before class sessions.
Do complete the weekly Soul Training Exercise. Some may take several days.
Reflect on your week's assignment and write down your reflections. Journal as you feel led.
Interact with the small group. Listen when appropriate and share your thoughts.
Encourage and interact with each other outside of group.