"Joining Hands with God"
Trinity Baptist Church values active participation in sharing the love of God through Christ with the world. We value the spoken witness, the witness through creative arts, and the witness of the work of our hands.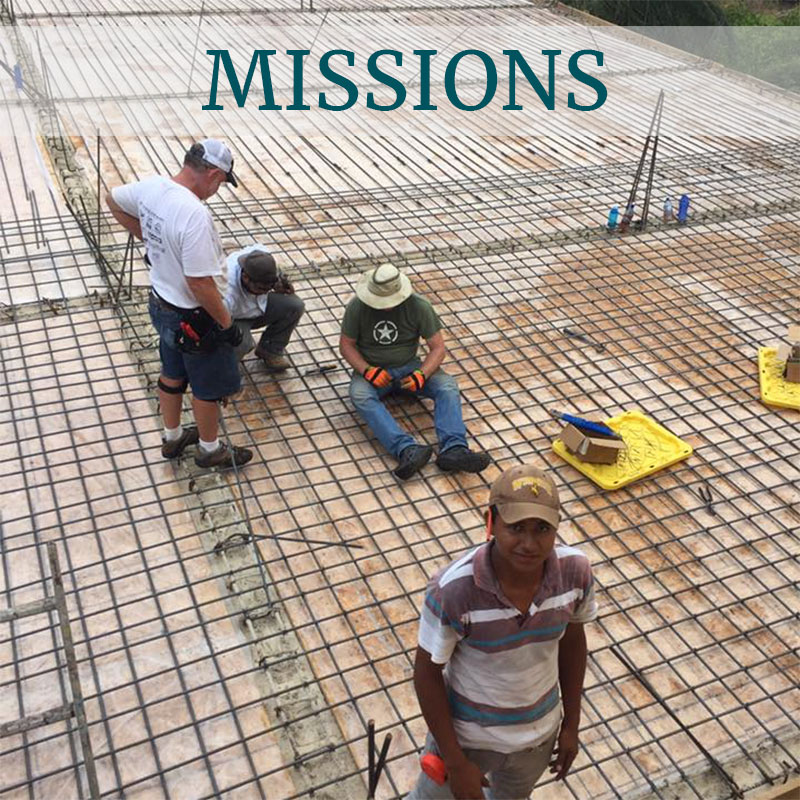 Trinity Baptist is a dually aligned Southern Baptist and Cooperative Baptist Fellowship Church focused on supporting career missionaries of both organizations, and doing missions as a congregation with various partners responding to God's call.
The following scriptures show us clearly that we are to be "Joining Hands with God" as we serve Him.
The writer of James 2:14-18 encourages all Christians to examine their obedience in faith: "What good is it, my brothers, if a man claims to have faith but has no deeds? Can such faith save him? Suppose a brother or sister is without clothes and daily food. If one of you says to him, 'Go, I wish you well; keep warm and well fed,' but does nothing about his physical needs, what good is it? In the same way, faith by itself, if it is not accompanied by action, is dead. But someone will say, 'You have faith; I have deeds.' Show me your faith without deeds, and I will show you my faith by what I do."
In Matthew 5:14-16 Jesus says: "You are the light of the world. A city on a hill cannot be hidden. Neither do people light a lamp and put it under a bowl. Instead they put it on its stand, and it gives light to everyone in the house. In the same way, let your light shine before men, that they may see your good deeds and praise your Father in heaven." We are to affect the world around us as light shining into darkness illuminating the love and grace of the Father and salvation through His Son. We strive to affect the world through deed and verbal witness.
In Matthew 10:42 Jesus says: "If anyone gives even a cup of cold water to one of these little ones because he is my disciple, I tell you the truth, he will certainly not lose his reward." Each of us is called to be on mission with what God has given us in talents, spiritual gifts, and abilities to use in His Kingdom's work. Whether developing a cure for Aids or giving a cup of cold water, both are precious when the heart is set on doing God's will.
In Matthew 25:31-46, (focusing on vs. 37-40), Jesus says: "Then the righteous will answer him, 'Lord, when did we see you hungry and feed you, or thirsty and give you something to drink? When did we see you a stranger and invite you in, or needing clothes and clothe you? When did we see you sick or in prison and go to visit you?' The King will reply, 'I tell you the truth, whatever you did for one of the least of these brothers of mine, you did for me." Through Jesus' teaching about the final judgment of who is righteous and worthy of eternal life, we find a gripping truth. When we live our lives paying attention to the needs of others and doing good deeds on their behalf, we are literally ministering to Jesus Himself.
Finally, in Acts 1:8 the risen Christ says "You will receive power when the Holy Spirit comes on you; and you will be my witnesses in Jerusalem, and in all Judea, Samaria, and to the ends of the earth." These words of Jesus give us orders to be on mission for Him in areas similar to concentric circles. Our Jerusalem is Raleigh, NC and that is where our congregation must concentrate its ongoing missions efforts. If we are not faithful in our own "backyard" so to speak, we should go no further before that happens. Our Judea is NC, our Samaria is the United States, and the "ends of the earth" is wherever God equips and calls us to make a difference for the Kingdom of God.